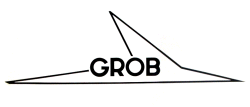 The G109 starter motor is a Bendix type as fitted to some FiatsStamped on, or cast into, the alloy body is the following:
Fiat
E76-0.5/12S – VAR.9
4112049
S
The S is for "Sinistro" indicating counter-clockwise rotation. The
pinion gear has 9 teeth.
A Bosch unit from either an air-cooled BMW motorcycle or a Moto-Guzzi may well fit – count the number of teeth on the pinion gear, and note the direction of rotation. Aircooled BMWs between 1970 and @1998 have either 8 or 9 teeth on the pinion gear. If one of these fits, then an alternative will be the French Valeo unit from later model BMWs including possibly the R259 oilcooled twins. The Valeo is much lighter, but not as reliable
as the Bosch.
Early Bosch startermotor of the same type:
dropbears.com/m/moto_guzzi/images/v7-850/tav51.htm
The diagram below illustrates a unit similar to that fitted to many G109 motorgliders.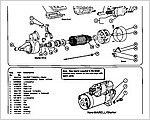 If the starter motor turns the propellor slowly, and yet the battery appears to have both good charge and cold-start performance, new brushes may be the solution.
Moto Guzzi starter motor Valeo replacement:
"Just transplanted a Holden Barina motor onto my Cali3. The motor came
from the Spanish built car with an Opel engine."
http://www.mypage.tsn.cc/rdd/TT/contents/ELEC/starter.html
---
Battery
Odyssey Battery in G109
PC680MJ
7.27 (185) x 6.67 (169) x 14.7 (6.0)