Glider Adventure Flights
We usually fly passengers 4 days per week, weather permitting. Air Adventure Flights are available throughout the day but booking is essential.
What to expect
Our self-launching motor gliders embody the advantages of powered aircraft combined with the inherent safety of sailplanes, and regularly soar the rugged ridges of Mt Warning and the cliffs below the historic Byron Bay Lighthouse. Your pilot will give you a pre-flight briefing before you climb aboard and get comfortably strapped into your safety harness ready for take off. You will sit beside your pilot and have a great view all round.
Ultimate High
Take off and climb over the spectacular Main Arm Valley towards Mt Warning. Enjoy the views in the east of the Byron Coast all the way up to the Gold Coast. Look to the west and marvel at the beauty of the Nightcap and Border Ranges National Parks. After switching off the motor, glide back along the Coorabell Ridge soaring a wave then over to Byron Bay Lighthouse to spot dolphins or whales and finally back to Tyagarah for a landing.
Paying For Your Flight
You can pay online from the website or at the club via EFTPOS. When paying by PayPal you must bring your PayPal receipt as proof of payment to give to your pilot. To order your glider flight or for more information please go to our Glider Flights Byron Bay page.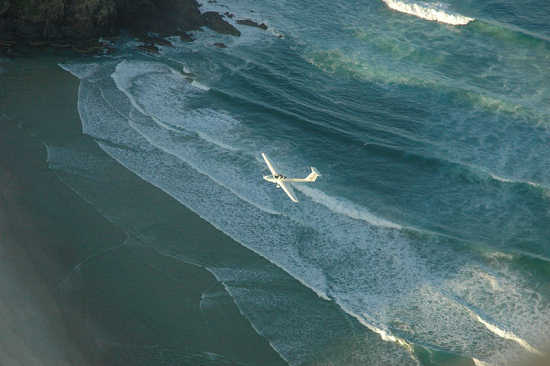 Taste of Freedom
Take off from Tyagarah and arrive at Cape Byron flying low around the lighthouse, keeping an eye out for dolphins or whales at Watego Beach. From there you will go to Broken Head where "the rainforest meets the sea" and you will see our pristine, uninhabited beaches.
Turning inland you will climb to 4500ft for an overall view up and down the coast before gliding back from Mount Warning.
For more information and Air Experience Flight* bookings please go to our Glider Flights Byron Bay page.
* These are not Glider Joy Flights – as we actually teach some basics of flying, these referred to as Air Experience Flights or TIFs.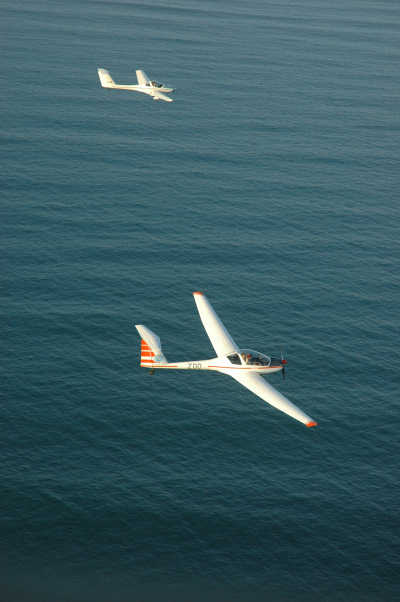 Partner Flights
Subject to aircraft availability, enjoy a partner flight where you can fly in two similar gliders close to each other. You can even talk to one another by radio as you enjoy the spectacular scenery of the Byron Bay and Mt Warning areas. Remember you will go further and you will see more as our gliders are capable of higher cruise speeds than most….

Learn to Fly
If you think you'd like to take things a step further and learn to fly, we'd be delighted to help.